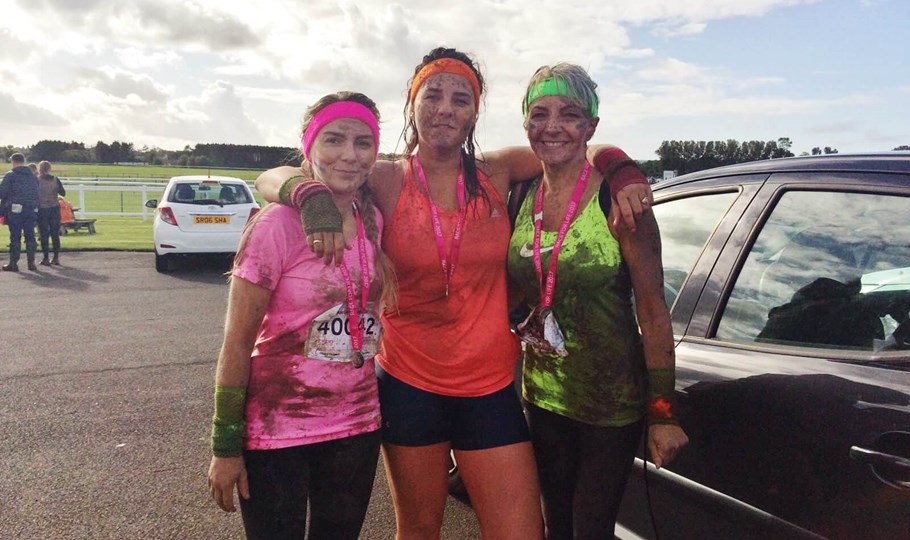 Cancer Research UK run a number of fun events across the country each year. One of the more challenging things they offer is the 'Pretty Muddy' race. It's a muddy obstacle course that women of any ability can climb over, crawl under and charge through. You can choose to run either 5k or 10k race. To put it in their words – 'cancer plays dirty, but so do we'.
This year, three of CCL's finest decided to give it go. To be honest, there was a degree of apprehension before the start. Completing this kind of challenge in good weather is daunting enough, but doing it in the middle of the Autumn in Scotland took it to another level.
But, Rachael, Charlene and Debbie did CCL (and Cancer Research UK) proud. Taking on the wind, rain, cold and slippery mud, they all completed the course.
Did they have fun? Well, kind of…depending, I guess, on what you count as fun. More importantly though, was the focus and determination to complete the obstacle course and raise funds for this critically important charity.
Everyone at CCL is amazed at what they managed to achieve. However, celebratory hugs were delayed until after the showers.