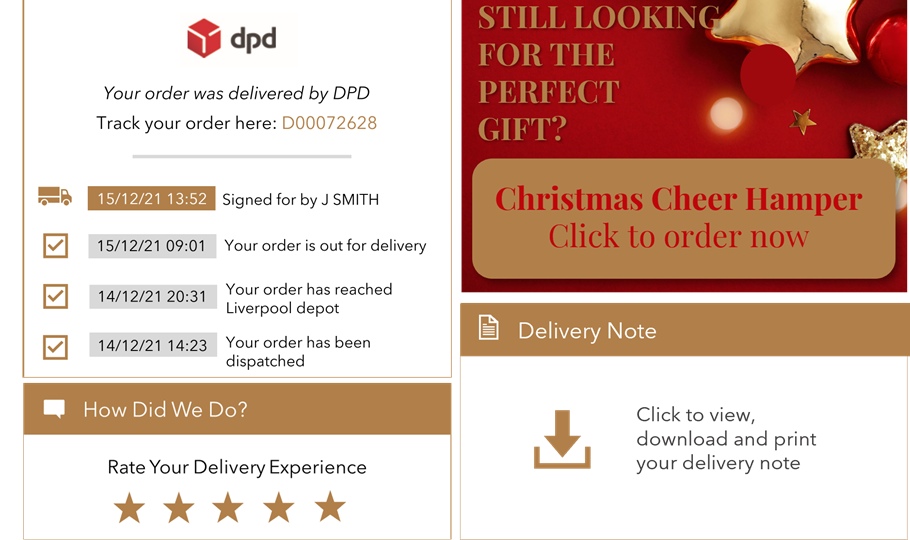 Helping businesses reduce their carbon footprint, CCL Logistics & Technology has added paperless delivery notes as a user option to its Customer Experience Solution.
The Customer Experience Solution is an enhanced technology service that complements CCL's multi-carrier management platform, myCCL. The Solution allows businesses to serve their customers delivery notifications and branded tracking pages, feedback components and promotional pace, to encourage customer loyalty.
Now the Solution also enables businesses to reduce their paper waste, by providing electronic delivery notes.
At the point a business sends its customer the final milestone notification, saying 'your order has been delivered,' it links to a tracking page that includes a delivery note button.
Clicking the button automatically downloads the delivery note PDF, allowing the customer to view it in their browser and print, save or screenshot it.
This gives both businesses and individual customers autonomy to opt for an environmentally friendly delivery note.
It also provides customers a quick way to save order information on their phones or tablets, meaning they have a product's details close to hand, should they wish to re-order it. All of this makes it easier for businesses to get repeat purchases and grow their customer's loyalty.
CUSTOMER EXPERIENCE SOLUTION
Get more information on how CCL's Customer Experience Solution works