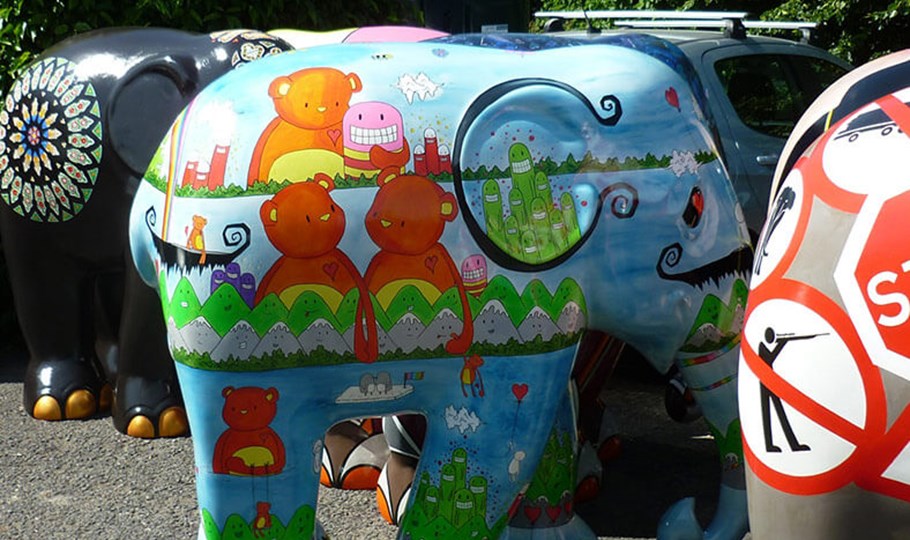 Forgive us, but we simply loved this one and just had to blow our trumpet about it…
Going straight to the top of our 'weird and wonderful list', we took charge of a herd of elephants as they went 'on tour' across the UK. It was part of the world's largest open air art exhibition, featuring vibrantly decorated statues to help raise awareness of Asian elephant conservation.
The exhibition was presented by INTU, who own and manage of some of the UK's leading shopping centres. For a few Sundays it was our job to safely transport the elephants during the night to their next public venue.
As you can imagine, this gig required more than your average tour bus. We opted for Euro Liner Sliding Roof Tautliners for overhead crane loading, making it easy to unload the herd and march them to their temporary habitat.
The full parade looked absolutely stunning, with some statues designed by Ricky Gervais, Katy Perry and Elizabeth Hurley.