Disrupting business as usual, lockdown saw B2B and B2C sellers contend with unprecedented logistic network challenges. Not everyone did this well, as Gallup Analytics' latest study showed only 47% of B2B buyers strongly believed their vendor delivered on its promises, and 69% were ready to do business elsewhere.
Securing repeat buyers means first improving their Customer Experience – ensuring every touchpoint of contact that they have with your company leaves them satisfied. This diligence doesn't end with the sale of your goods or services, instead it is an ongoing process that continues past the checkout. Here are 10 tips to help you create a captivating Customer Experience.
1. MAKE YOUR WEBSITE EASY TO FIND
Increase the traffic flowing to your site by taking these steps; optimise your content for search engines, build links from other relevant sites, list it on online directories and even consider PPC (Pay Per Click) advertising, as part of your marketing strategy. 
2. MAKE YOUR WEBSITE INTUITIVE 
Improve the user experience on your website by making it easy to navigate. It's also important to ensure that the website is visually pleasing, with fonts and images that load quickly. Google and Deloitte's 2020 Report found 70% of consumers said page speed impacted their willingness to buy from an online retailer.
3. PUT YOUR PHONE NUMBER ON YOUR WEBSITE
Now users have found your site, they want the human touch, so include your business phone number on your home page and have someone manning the line. Proactive handling of complaints can convert buyers from detractors to promoters of your business.
4. INCREASE CUSTOMER DELIVERY CHOICE
Once you have secured a customer, you must meet their delivery expectations. Using a multi- carrier management platform, such as myCCL, allows increased carrier and service options, as well as more competitive rates, meaning buyers can choose the cheapest, quickest or most convenient delivery for them.
This choice also spreads the risk of carrier failure, minimising the chances of disappointing your customer with delivery delays.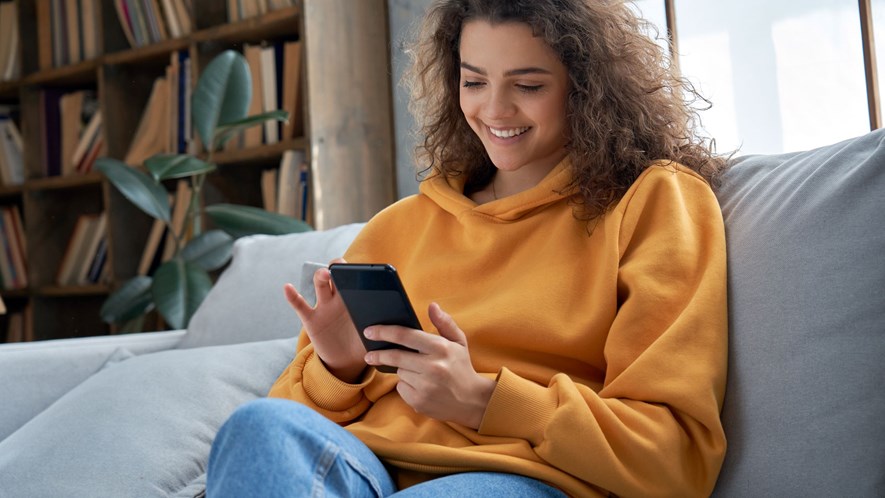 5. PROVIDER ORDER STATUS UPDATES
Once you have offered a choice of delivery options– you must tell buyers the status of their deliveries. Being kept informed is what 87% of respondents cited as the most important delivery factor, in the Royal Mail's June 2020 Survey.
While most carriers provide their own SMS and email notifications, the standard of updates varies with individual providers, meaning the customer experience can become disjointed. By using a post purchase communications platform, such as myCCL's Customer Experience Solution, you can take control of order status updates, ensuring the right notifications are sent to your buyers at the right time. 
6. USE BRANDED TRACKING PAGES
myCCL's Customer Experience Solution also links your company's delivery status updates to Branded Tracking Pages.
These Branded Tracking Pages act as an extension of your own website, combining your company images and logo with detailed delivery information from the carrier, offering the best of both worlds.
Picture this, you choose to deliver updates by SMS, then your buyer's phone pings and your company's name appears as the sender, complete with the order number and a link to your Branded Tracking Page.
Or if you opt to send email notifications – they receive a tracking mail with your company's logo, name and images, which link back to your Branded Tracking Pages.
These pages enable customers to check the status of the delivery themselves - reducing WISMO (Where Is My Order?) queries, and keeping customers engaged with your brand.
Branded tracking pages can also contain advertising and promotional messaging, to direct traffic back to your own website. From your website you can promote related products or offers to drive additional sales, and improve conversion rates by targeting active customers.
7. COLLECT CUSTOMER FEEDBACK
Repeat sales can also be increased by collecting buyer feedback and acting upon it.  A recent Hot Jar study showed that firms who had 'mature' Customer Experience strategies collected customer feedback and had much higher revenues than those who did not. Of the mature companies 66% preferred to collect feedback by talking directly to customers.
Once an order has been delivered, that's an ideal time to ask the customer for feedback on their delivery experience. The order delivered tracking page provides an ideal space to capture this.
Feedback allows you to address and resolve any problems with customer orders, and identify repeat patterns of negative feedback, perhaps indicative of service or carrier issues.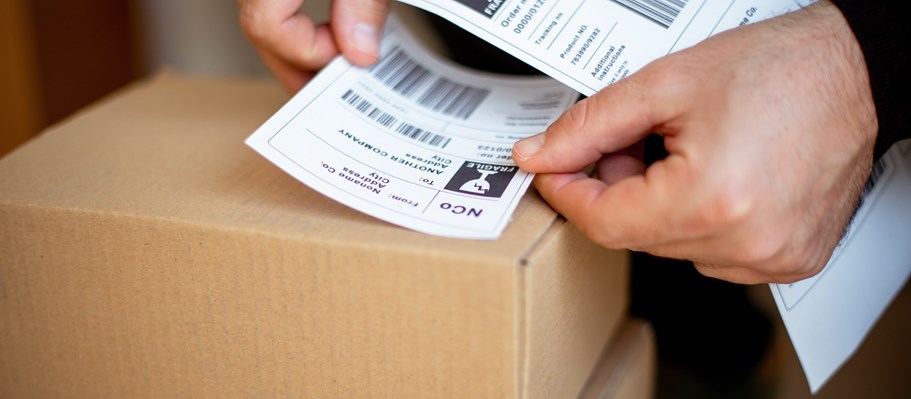 8. MAKE RETURNS EASY
The best Customer Experience strategies include simple returns. While B2C return periods typically last a minimum of 14 days, in the B2B world, returns policies and timeframes vary, however, it is important to make them clear at the point of sale and to honour them. Companies looking to perfect their returns process can offer pre- printed returns packaging or even an online portal for logging returns and generating labels.  
9. PROCESS REFUNDS QUICKLY
When accepting returns it's also important to keep apace of your portal and process refunds promptly.  In Harvard Business Review's recent study of IT Infrastructure Buyers, responsiveness was cited as the third most important value in driving customer loyalty. This highlights how prompt reaction to customer requests – including refunds – can inspire repeat purchases.
10. REWARD LOYALTY
Repeat buyers can be easily identified from your order data - so it's important to keep this information updated, so you can best meet their needs.
Reward their loyalty with benefits that best suit their business. B2C and B2B loyalty perks can include discounts, free gifts and point systems, however B2B sellers can also offer co-marketing opportunities and networking partnerships.
Discover ways to curate your customer experience