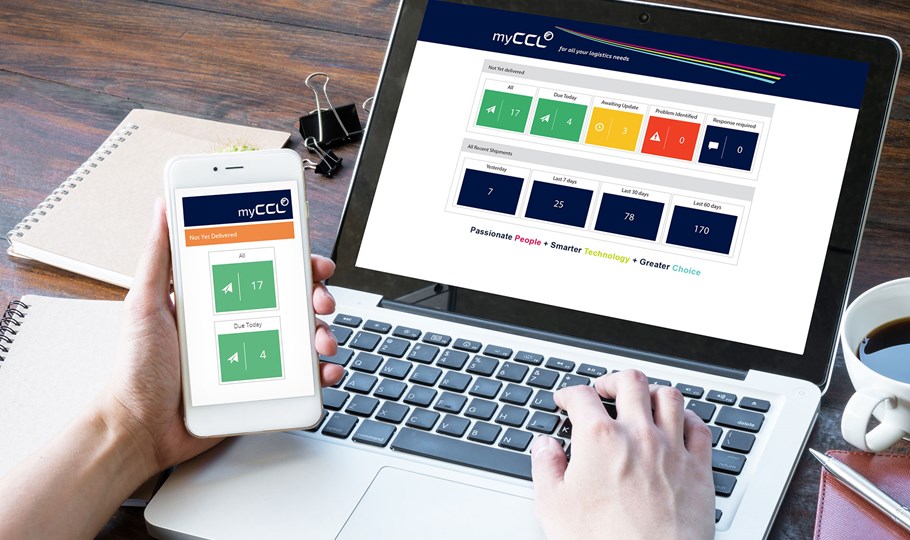 Booking European pallet shipments is now easier than ever using CCL Logistics & Technology's multi-carrier management platform, myCCL.
Following the same process as booking a pallet delivery in the UK and Ireland, simply log in to your myCCL account and make your booking.
This update means that you no longer need to phone the CCL team to book European pallet shipments, but instead can do it at any time, from your own device.
A great benefit of this is that European pallet shipments booked on the platform are synced with the myCCL Commercial Invoice Module, covering all the admin you need to ensure smooth delivery.
Once booked, European pallet shipments can also be labelled, tracked and their POD (Proof of Delivery) recorded, using the myCCL platform.
This means that you have only one system to log into and learn, saving your team time in their day-to-day admin, as well as when they are training new recruits.
No matter how European pallets are booked with CCL, our Customer Service Team will proactively track shipments, flagging up any issues and working with you and the carriers to resolve them.
myCCL users who still prefer to book European pallet shipments over the phone are welcome to give us a call.
Find out how CCL can help your business reduce costs and grow