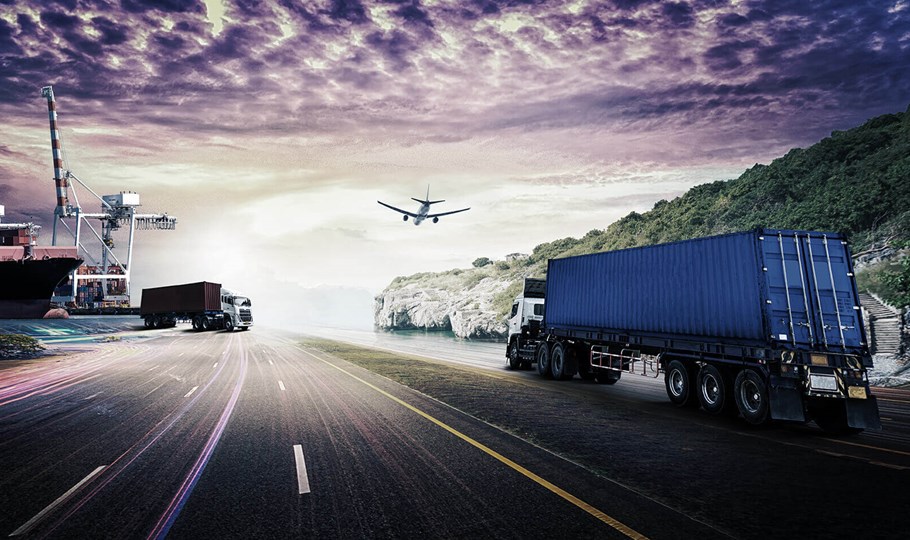 Growing businesses face the challenge of having to evolve their shipping processes to meet order demand and the increasing expectations of their customers. Yet with so much choice on the market how can you ensure you pick the option that suits both your goods and the needs of your buyers? Here we explore the crucial matters you should consider before choosing a solution.
HOW MANY CARRIERS DO YOU NEED?
The first thing to look at is your current shipping solution. If you are using a single carrier that suits your present order numbers and shipping requirements, assess whether they will be able to deliver more as your business scales. While your business grows your order-volumes are likely to increase and the shipping solutions you require, such as packets, parcels, pallets and container loads, are likely to range, making it harder for one carrier to meet these needs.
It is also worth considering how you would cope if your single carrier started increasing prices, under-performing or imposing impromptu volume thresholds. This could leave your business exposed and your goods stuck in the warehouse.
Instead, you can use multiple carriers, by building relationships and negotiating with several shipping companies. While this does give you a contingency plan, it also costs time, effort and expertise, to continually maintain these relationships.
Alternatively, a multi-carrier management platform, such as myCCL, gives you access to a number of carriers through one system. myCCL gives instant access to leading carriers of mail, parcel and pallet shipments, at competitive rates, all through a single dashboard. Here you can get quotes, book carriers, track shipments and run reports.  What's more, with 1 Click Dispatch, you can set up and run business rules to pick the right carrier and service for you and your customer's needs.
While CCL Customer Service Team is on call for complex tracking queries, the myCCL digital dashboard is an easy way to trace bookings at a glance. The multi-carrier management platform allows you to track the status of all your orders, no matter the carrier, and handle WISMO queries without having to log into multiple systems.
Streamlining these processes into one platform means your team spend less time learning different systems or hanging on the phone, and more time tackling other tasks.
Now you have considered your shipping approach, you should assess the goods you are transporting, because specialist goods may require extra attention or qualifications for your team to ship.
DO YOU SHIP DANGEROUS/ HAZARDOUR GOODS?
Items as seemingly innocuous as batteries and perfume fall under categories of DG (Dangerous Goods) - also referred to as Hazardous Goods -  so if your business transports them, you must get the training advised by the UK Government website. You may also need to have a DGSA (Dangerous Goods Safety Adviser).
Different classes of DG require different levels of certification, and it is the sender's responsibility to classify, package and mark them appropriately. 
Failure to ship DG correctly can not only cause your goods to be held at customs, but it can also cause fatalities – should the goods be exposed in the wrong circumstances.
It is no surprise then that some carriers do not ship Dangerous Goods, and those that do differ in rules and requirements for handling them.
So, before you start planning shipments in a new project you must assess whether they contain DG, if your team requires further training, if you need a DGSA, and if your current carriers will transport these goods. When choosing a multi-carrier management platform, you should enquire about their level of experience working with DG.
WHAT ABOUT UGLY FREIGHT?
Other complications arise when dealing with goods that are awkwardly sized, heavy, valuable or fragile, often called Ugly Freight. Ugly Freight can be undesirable to some carriers because it is unable to be processed through standard courier sorting systems for parcels or pallets.
If shipping Ugly Freight, first ensure your packaging is suitable, then consider how you'll keep goods secure in transit. For delicate or oversized goods, the solution can be 1 Man or 2 Man delivery services, or you can consider operating your own vehicles – if the volumes that you ship make this viable.
When weighing up these options you should also assess whether your current carriers or multi-carrier management platform can provide these services.
myCCL multi-carrier management platform allows you to manage your Own Vehicle Solution through its portal with route planning and optimisation, compliance checks, vehicle tracking, and delivery performance reporting. This keeps your shipment safe, while allowing you to continually improve your operations.   
HOW CAN YOU MEET YOUR CUSTOMERS' EXPECTATIONS?
After finding a carrier solution that suits your goods' requirements, you should then ask if it will meet your buyers' expectations. Customers may want to get goods transported cheaply, quickly, to receive them at a designated time, or they may want it delivered to a specific location/place not their address.
By recognising these trends, you can best serve your customers.
If you do choose a multi-carrier management platform, such as myCCL, you can offer your customers increased choice of delivery services at the checkout, letting them choose the cheapest, quickest or most convenient delivery for them.
ARE YOU TRACKING DELIVERY PERFORMANCE?
Another factor in deciding the right shipping solution for you, is analysing your carriers' performance, to track their ability to repeatedly deliver first time- on time.  When using a multi-carrier management platform, you may find it offers analytic reporting tools, to help you recognise your most valuable carriers.
myCCL comes with Delivery Performance Reporting, which allows you to segment analysis by delivery zones, countries or shipment types; showing which deliveries were received on time or late and whether late shipments were within or out of the carrier's control.  By tracking delivery performance over time, you can find your most reliable carrier.
Get more information on choosing the right shipping solution