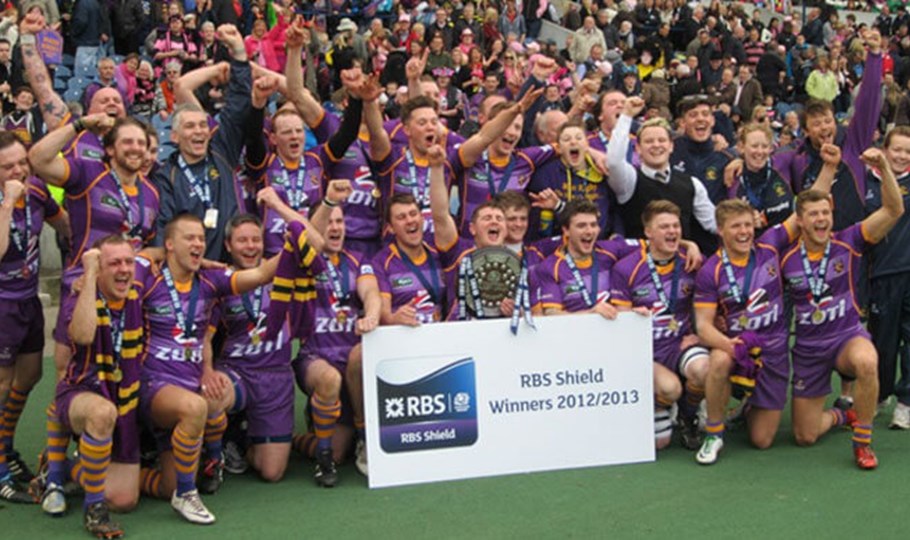 As part of our ongoing commitment to our community, we're now the proud sponsor of a third local sports club. Irvine Meadow FC's Boys' Team is our latest sports partner, joining Marr Rugby Club and Ayr Seaforth Athletics Club.
We've been the main sponsor of Marr Rugby 1st XV since 2013, which includes supporting fullback Conor Bickerstaff who works in our Customer Service Delivery Team. We've seen the boys through some amazing successes, including winning the National Shield at Murrayfield. They now play in the BT Premiership, the highest amateur league in Scotland.
In 2016 we teamed up with Ayr Seaforth to sponsor our first ever road race - the annual Land O'Burns 10K. The event's been running since 2010 and has become a key fixture in the road race calendar for West and Central Scotland. Our support allowed organisers to introduce chip timing, which was a huge bonus for the event overall and individual competitors. Before the last runner was home, we'd already signed up to sponsor the 2017 event.
And so to our latest signing. We wish the Irvine Meadow lads every success this season as they take on clubs from across Ayrshire we'll be cheering them on.